While I have made a few of Nigella Lawson's new recipes from her latest TV series 'Simply Nigella' recently, I have not as yet attempted to make her Lemon Pavlova. That's because I'm currently trying to lose weight before Christmas, so having Nigella's Lemon Pavlova hanging around in my kitchen is probably not a good idea.
If you are looking for a delicious and gorgeous looking dessert for a special occasion, though, and let's face it we are nearing Christmas so desserts are always a good thing to make, then you may want to give Nigella's Lemon Pavlova a go. After all, she really does make it seem so very simple.
All you will need, for this fabulous, and slightly decadent, dessert are the following simple ingredients:
6 egg whites

375g/13oz caster sugar

2½ tsp cornflour

2 lemons

300ml/10½fl oz double cream

325g/11½oz jar lemon curd

50g/1¾oz flaked almonds, toasted
Now, preheat your oven to 180 degrees. Then all you need to do is whip up the meringue first until it is stiff and pulling up in peaks, then beat in the caster sugar one spoonful at a time.
Now add the cornflour, stir in lemon zest made from the skin of the lemon, add two teaspoons of lemon juice, and gently fold everything in together.
Spoon the meringue onto a lined baking tray and push it into the shape of a circular cake. Make sure the top is completely smooth, which you can do with a knife. Once shaped, put the meringue in the oven and immediately reduce the temperature to 150C. Cook it for an hour.
After it has cooked, allow it to cool down. Once completely cold, put it onto a plate with the bottom of the pavlova now the top part.
Whip the double cream, until it is completely stiff. Spread the lemon curd all over the top of the meringue, being careful not to press down too hard or the meringue will crack. Add the whipped cream on top and, if you like, finish off with a sprinkle of lemon zest and the almond flakes. Serve.
Watch Nigella make her Lemon Pavlova in the video below. Honestly, it couldn't be easier.
And, if you make this and like it, why not try Nigella's Salted Chocolate Tart too? I did make that last week, and it was scrumptious.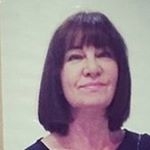 Latest posts by Michelle Topham
(see all)