How to make Nigella Lawson's lemon tendercake with blueberry compôte
Nigella Lawson's new BBC TV series Nigella: At My Table has more of the amazingly delicious recipes we have come to expect from the British celebrity cook. Including this one from episode 4 — Nigella's Lemon Tendercake with Blueberry Compôte.
A cake that does not take that many ingredients and is easy to make. Here is how you do just that.
Ingredients for the cake
225 grams of plain flour
1 1/2 teaspoons of baking powder
1/2 teaspoon of bicarbonate of soda
1/4 teaspoon of salt
275 grams of coconut milk
150 grams of caster sugar
150 milligrams of vegetable oil
1 teaspoon of vanilla extract
2 lemons (one for the cake and one for the blueberry compote)
Ingredients for the blueberry compote
150 grams of blueberries — frozen is just as good as fresh
1 tablespoon of caster sugar
50 milligrams of cold water
1 1/2 teaspoons of cornflour
Ingredients for coconut yogurt icing
250 grams of coconut milk yogurt
1 teaspoon vanilla extract
2 1/2 teaspoons of icing sugar
Method
Put the flour into a large mixing bowl and add the baking powder, the salt and the bicarbonate of soda, and mix them together.
Put the coconut milk into a large jug and add the caster sugar, the vegetable oil and the vanilla extract.
Grate the zest of two lemons into the jug, and add about 1 lemon's worth of juice to the mixture.
Stir everything together.
Pour the wet ingredients into the bowl containing the dry ingredients, and mix together thoroughly.
Pour the batter into a cake tin and bake for around 30 minutes at 180 degrees. Remove from the oven and allow to cool.
Put the blueberries into a small pan, and add the caster sugar.
Add the juice of the second lemon to the blueberries.
Add 50 milligrams of cold water to the mixture. Put on a low heat and cook until they are soft.
Put the cornflour into a small cup and add a teaspoon and a half of cold water, and mix together. Add the mixture to the now-softened and warm blueberries and stir.
Remove the cake from the pan and place onto a cake plate.
Put the coconut milk yogurt into a small bowl, add a teaspoon of vanilla, and stir.
Add the icing sugar by pushing it through a tea strainer to avoid lumps, and stir until the yogurt has thickened.
Spoon the yogurt over the cake and smooth like an icing.
Spoon the now-cold blueberries onto the middle of the cake and serve.
Easy.
And, if you love this recipe, you can find more on the BBC's Nigella: At My Table.
Related:
How to make Nigella's salted chocolate tart — oh yum!
How to make Nigella's ginger and walnut carrot cake — it's delicious!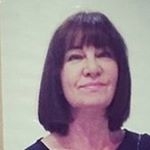 Latest posts by Michelle Topham
(see all)