How to make Nigella Lawson's 'Mussels with Pasta and Tomatoes' it's delicious
Up until my mid-adulthood, the thought of eating a mussel would make me feel more than a little sick. Then, in my late 30s, I moved to Thailand where mussels are part of quite a few traditional Thai dishes. I tried them, I loved them and now I eat them all the time.
But, I have to admit, even with all of Thailand's amazing mussel dishes, one of the best I have ever eaten is Nigella Lawson's 'Mussels with Pasta and Tomatoes'. A dish Nigella cooked on her new BBC series Nigella: At My Table last week — Episode 6.
Nigella's 'Mussels with Pasta and Tomatoes' is easy to make, does not need any complicated ingredients and tastes so fresh and delicious, you will immediately want to make it again the first time you try it.
How do you make Nigella's 'Mussels with Pasta and Tomatoes'?
Here are the ingredients you will need, along with some quick instructions that really are a doddle. Oh, and yes, I do use macaroni as it is easier to find than ditalini pasta, and it still looks beautiful and tastes absolutely scrumptious.
Ingredients 
1kg mussels
250g ditalini rigati pasta or macaroni
2 tbsp olive oil
200g cherry tomatoes
2 garlic cloves
¼ tsp dried chilli flakes
A couple of big splashes of red vermouth or a sweet red wine
4 tbsp chopped parsley
Method
1. Put the pasta into a pan of hot water and cook as you normally would.
2. Rinse the mussels to get rid of the excess seawater and, thus, the salt. You can leave them to sit in a bowl of cold water while you prepare your other ingredients if you like as well.
3. Slice the cherry tomatoes into halves.
4. Pour a generous amount of olive oil (I used more than 2 tablespoons) into a large pan, and heat on a low heat. Add the cherry tomatoes, and stir until they are soft.
5, Grate two cloves of garlic onto the cooking tomatoes, and stir again.
6. Add the dried chilli flakes, and a couple of pinches of salt. (Nigella adds quite a bit of salt, which I don't like as mussels are already quite salty, so I stick to a couple of small pinches, nothing more).
7. Add the red vermouth and stir again. (I have made this twice now and, the second time, I used a sweet red wine that I hadn't enjoyed drinking but that was perfect for cooking. It was just as nice, and added a lovely rich body to the sauce). Stir all your ingredients again.
8. Add the mussels to the pan, stir, and then place the lid on the pan and allow them to steam for around 3 to 5 minutes, shaking every minute or so to make sure each mussel gets the same amount of heat and steam. You will know when they are done as the shells will open.
Be careful to take them off the heat as soon as this happens as, if you don't, you will end up with some very tough to chew mussels.
9. When the mussels are cooked, drain the pasta and add it to the pan.
10. Stir and let the mussels and pasta cook for another minute or two together to ensure the pasta soaks up some of the sauce.
11. Sprinkle the dried parsley over the top of the mussels and serve. (I used just a tablespoon of parsley, and not the four tablespoons Nigella uses, as I'm not a huge parsley fan. It's up to you how much you add, of course).
Serves 4 people
Now watch the Nigella: At My Table segment to see just how she makes them.
Related: How to make Nigella's Cider and 5-Spice Bundt cake, it's perfect for Christmas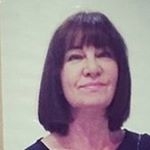 Latest posts by Michelle Topham
(see all)