How to make Nigella Lawson's Parmesan Shortbreads
If you were one of the millions of people who watched Nigella Lawson's 'Nigellisima' TV series on BBC Two a couple of years ago, you may also remember those amazing looking Parmesan Shortbreads Nigella made. Shortbreads that would be an incredible addition to any Christmas table, or perfect to serve with a pre-dinner glass of wine.
That is why I am revisiting Nigella Lawson's show and that recipe. To give you a nudge about delicious Christmas tasties that are so incredibly easy to make, and that your guests will adore.
Other amazing Nigella recipes: How to make Nigella's Lemon Pavlova
All you need to make Nigella Lawson's Parmesan Shortbreads are a few simple ingredients:
150 grams plain flour
75 grams grated parmesan
100 grams soft unsalted butter
1 large egg yolk
That's it. And those ingredients alone make around 40 shortbreads.
And all you do to make them?
Throw all the ingredients into a mixer and mix. Turn off the mixer, pick up the dough and separate into two pieces. Then roll out one half of the dough into a cylinder shape making sure the ends are blunt and flat.
Put each piece of dough into cling film, and then twist the cling film at each end like you would a Christmas cracker. Chill the dough in the fridge for about an hour.
Remove the dough from the fridge, where it has now turned much more firm, and slice each piece into small discs.
Then bake the discs in a 180℃ oven for around 20 minutes. Once they are a pale golden color, remove the Parmesan Shortbread pieces from the oven and let them cool. Serve.
And don't be surprised if they are snatched up in a matter of minutes, and you realize you should have made more.
Watch the video below to watch Nigella Lawson making her own Parmesan Shortbreads. Yum.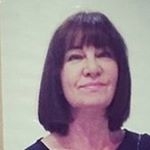 Latest posts by Michelle Topham
(see all)