I seem to have become a little bit obsessed with Nigella Lawson in the last couple of months. I cannot stop myself watching every episode of 'Simply Nigella' (several times), and then rushing off to the supermarket to grab the ingredients I'll need to cook what Nigella has made.
How to make Nigella Lawson's Lemon Pavlova
With the Nigella Lawson Christmas Special, though, because I'm in Thailand and we don't really celebrate Christmas, plus I'm a vegetarian so never eat meat, I doubt I'm ever likely to try out her Slow-Cooked Black Treacle Ham recipe.
If you're trying to figure out the dishes for your Christmas dinner, though, and you do eat meat, I'd say Nigella's Slow-Cooked Black Treacle Ham would probably go down a treat with all of your guests that do as well. It's dead easy to make and, once cooked, that ham looks like some of the most moist and most succulent you're likely to eat.
All you need to make Nigella's Slow-Cooked Black Treacle Ham is:
For the ham itself
One ham
Most of a tin of black treacle
Some tin foil
For the glaze
4 tablespoons of demerara sugar
2 tablespoons of dijon mustard
a liberal lashing of black treacle
some whole cloves
Now could that be any easier?
As for cooking it. Turn your oven up to 250°C/gas mark 9/450ºF and cook the ham for 30 minutes. Then turn it down to 100°C/gas mark ¼/200°F  and leave it, as it slow cooks for another 12 to 24 hours.
Once cooked, unwrap the ham and notice how moist and delicious it looks.
Mix all the ingredients for the glaze together in a bowl. Remove the rind and some of the fat from the ham, and score the fat into diamond shapes and add clove studs.
Spoon the glaze over the top and put the ham back into a hot oven (200°C/gas mark 6/400ºF) for 20 minutes.
And that is it.
Now watch the video below to watch the lovely Nigella making her Christmas ham.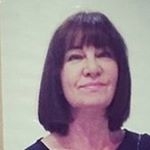 Latest posts by Michelle Topham
(see all)