How to make Nigella Lawson's Turkish Poached Eggs
British cook Nigella Lawson is back with another fabulous cooking show on the BBC. This one is called 'Nigella: At The Table', and features both new recipes we haven't seen before and new slants on old favorites.
On the first episode of the series, Nigella made Turkish Poached Eggs and, after making them myself, I had to make sure the rest of you knew about them. Because these things, they are amazing.
Here is how to make them.
Ingredients
1 container of Greek yogurt
1 clove of garlic
Sea salt
1 large slice of butter
Extra virgin olive oil
Red pepper flakes
4 eggs
Chopped dill
4 slices of bread to toast
How to make Nigella Lawson's Turkish Poached Eggs — the method
Put the yogurt into a bowl and grate in 1 clove of garlic.
Add a pinch of sea salt flakes, and mix everything together.
Stir the yogurt mixture over a pan of hot water to warm it.
Put the butter into a frying pan and melt on a low heat.
Pour in some extra virgin olive oil, and a teaspoon of red pepper flakes, and stir everything together.
Poach the eggs by placing each egg into a tea cup and adding a teaspoon of lemon juice. Then carefully pour the egg into boiling hot water.
Put 4 slices of bread into the toaster and toast.
Chop the dill.
Place several spoonfuls of the Greek yogurt into 4 bowls.
Remove your now-poached eggs out of the hot water and place on top of the Greek yogurt.
Pour a tablespoonful of the butter sauce over the egg.
Top with dill.
Remove the toast from the toaster and serve with the eggs.
Eat by dipping the toast into the egg, yogurt and butter sauce mixture. Yum!
Related: How to make Nigella Lawson's Salted Chocolate Tart — it's amazing!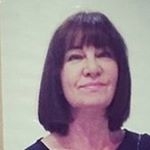 Latest posts by Michelle Topham
(see all)