Make an easy fully automatic Minecraft melon and pumpkin farm
There are some excellent Minecraft builders on YouTube when it comes to using redstone, but none better than British Minecraft player and 'how to' video producer Mumbo Jumbo. His videos on the easiest way to use redstone in Minecraft are absolutely awesome, as he not only comes up with fabulous designs but also explains how to create them in easy steps even a five-year-old could understand.
His 'How to Make an Automatic Melon and Pumpkin Farm in Minecraft' video is a prime example of how superb this chap's work is. In less than seven minutes, he'll teach you how to build a fully automatic melon and pumpkin farm (as big as you want) and one that is simple to build and extremely efficient in how it grows and harvests pumpkins and melons.
Check out Mumbo Jumbo's video below, then get to making your own fully automatic melon and pumpkin farm in your Minecraft world. I built a couple in my latest Minecraft world just as he directed. It took me only a few minutes and it works like a charm. Only problem? I'm now drowning in melons and pumpkins.
Ah well. Guess you can't have everything.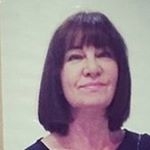 Latest posts by Michelle Topham
(see all)