How to make vegan bodybuilding peanut butter cups that are high in protein
Now before I start this, let me say I am not a vegan bodybuilder. In fact, although I am vegan, bodybuilding does not interest me at all.
That being said, on my travels around the Internet a few days ago looking for a recipe for vegan peanut butter cups, I came across this video from a Thailand-based bodybuilder.
The video is for his version of vegan bodybuilding peanut butter cups. A snack he makes to add more protein to his diet and a snack, I have to say, even as a non-bodybuilder, I would eat those.
If you are a vegan bodybuilder, and interested in finding easy to make vegan snacks that are tasty as well as that give you the right amount of protein, you might want to take a look at these. They are easy to make, only require a handful of ingredients and will provide you with a whopping 81 grams of protein per batch. Calorie-wise they come out at just over 100 calories per piece too.
Here is what you will need to make them.
Ingredients
4 tablespoons of natural peanut butter (personally, I would use more peanut butter as I prefer that taste to protein powder, but that is up to you)
75 grams of vegan protein powder — you can choose vanilla or chocolate
1/2 cup of rinsed chickpeas
1 0unce of plant milk (soy, almond, rice, oat — whatever you normally use)
2 teaspoons of vanilla extract
56 vegan dark chocolate
How to make vegan bodybuilding peanut butter cups
Put the peanut butter, protein powder, chick peas, the plant milk and the vanilla extract into a blender. Blend until the mixture is completely smooth.
Spoon the now-blended mixture into cupcake holders leaving about half an inch at the top, and smooth out the tops.
Melt the vegan dark chocolate in a small bowl. You can either do it in a microwave or, if you don't use a microwave oven, you can melt the chocolate by placing the bowl over a pan of hot water and stirring it until it melts.
Once the chocolate is melted, spoon a spoonful of melted chocolate onto each peanut butter cup and smooth the top.
Transfer the now finished peanut butter cups into your freezer and let them freeze for 30 minutes (don't leave them in any longer than that or they will freeze solid). Take out of the freezer and eat. And, if you don't have room in your freezer, you can always just keep them in the fridge. They will take a little longer to firm up, that's all.
Nutritional information
This recipe will make about 10 vegan peanut butter cups.
The total amount of ingredients will give you around 1,100 calories, 81 grams of protein, 74 grams of carbs, 44 grams of fat, 135 milligrams of sodium and 18 grams of sugar.
Watch Mike McDonald's video below to see exactly how he prepares his vegan bodybuilding peanut butter cups, and then subscribe to his channel. He has excellent videos, whether you just want vegan bodybuilding information, vegan recipes or are interested in Chiang Mai, Thailand where he lives.
**Be careful about the vegan protein powder you use, as some of them taste absolutely horrible. So much so, even peanut butter and chocolate will not cover that nasty taste.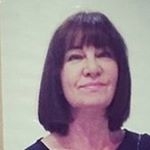 Latest posts by Michelle Topham
(see all)