How to make Yoda cookies for Father's Day
As most people in the U.S. probably know, it's Father's Day tomorrow.
Baker and cute food creator Rosanna Pansino of Nerdy Nummies definitely knows that, as she made her dad something from Star Wars, his favorite movie for one of his Father's Day gifts — Yoda cookies.
So how do you make Rosanna Pansino's version of Yoda cookies, if you want to make them for your dad for Father's Day too?
It is easy, as these cookies only require a few basic ingredients, which are easy to put together, and do not take that long to make, bake or decorate.
How to make Yoda cookies
Ingredients:
1/4 cup of cream
3/4 cup of butter
2 1/4 cups of all-purpose flour
2 eggs (just using the yolks(
3/4 cup of sugar
1/4 cup of corn starch
1/2 teaspoon of salt
2 teaspoons of peppermint extract
1/2 teaspoon of green food coloring
Yoda cookie cutter
white, black and brown royal icing
Method
Put cream, egg yolks, a little bit of the green food coloring and the peppermint extract into a large measuring jug and mix them together.
Put the flour, sugar, corn starch and salt (your dry ingredients) into a large mixing bowl and mix with an electric hand mixer.
Add the butter to the flour and mix everything with the mixer until it is all crumbly.
Once the mixture is crumbly, add in the now-green wet mixture and mix everything together well.
Make two halves of the dough and, with your hands, make two  flattish dough 'discs'.
Place each 'disc' onto a sheet of saran wrap and wrap well.
Put the wrapped discs into the fridge to chill for around 60 minutes.
Flour the work surface and the rolling pin and then roll out the dough.
Using the Yoda cutter, cut out your cookies. (This set of Star Wars cookie cutters is great, as you get Yoda, Darth Vader, C-3PO and Chewbacca, and they're spring loaded so it's easy to get the cookie out of the cutter). Roll up the leftover dough, roll out again and make more cookies with that.
Bake your cookies at 350 degrees for eight minutes.
Take them out of the oven and let them cool.
Create royal icing eyes on each cookie, and let the icing set.
Related: How to make delicious dairy-free 'Wonder Woman' cookies
Watch Rosanna Pansino's video below for exactly how she makes her Yoda cookies and, if you love to bake, subscribe to her channel. She makes some really delicious cakes, cookies and other treats, and her step-by-step instructions are so easy to follow.
She also now has her own baking line with more than 40 items including sprinkles, a candy melter, spatulas, measuring spoons, mixing bowls and some very cute cake toppers.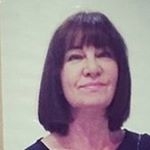 Latest posts by Michelle Topham
(see all)