How to  make Zootopia pawpsicles
Rosanna Pansino's latest 'how to' cooking video teaches fans (and she has eight million of them) how to make Zootopia pawpsicles, those cherry flavored ice pops that fox con artists Nick Wilde and Finnick made in the recent Disney movie Zootopia.
As how-to videos go, this one is incredibly easy, as all you need are a few simple ingredients and a couple of pieces of basic equipment. But, when you are done, you will know exactly how to make Zootopia pawpsicles, and will be able to freeze some up any time you want. They're relatively healthy as well.
This is all you will need:
Ingredients (makes around 6 large Zootopia pawpsicles)
4 cups of frozen organic cherries
1 cup of water
3/4 cup of sugar, or a bit less if you want your Zootopia pawpsicles a little less sweet
1 lemon
Equipment
Paw shaped popsicle molds
1 zester
1 citrus reamer
Popsicle sticks
Blender
How to make Zootopia pawpsicles
Zest the lemon.
Put all your ingredients into a blender.
Cut the lemon in half, and take out any seeds. Use the citrus reamer to get all the lemon juice out of the lemon and into the blender.
Puree all the ingredients in the blender until the resultant puree is extremely liquid.
Place a wire strainer on top of a glass mixing bowl and pour the liquid into the strainer. Push all the liquid through with a spatula while allowing the pulp and skin to remain in the strainer.
Put the popsicle sticks into the paw shaped popsicle molds.
Pour the cherry liquid into the molds until the liquid reaches the top of each mold
Place the molds into the freezer for around 4 to 24 hours.
Once the pawpsicles are completely frozen, pop out each one first and then pull the popsicle stick through the opening at the bottom of the mold.
Now they are ready to eat.
Watch the Nerdy Nummies video below to find out just how easy this recipe is.
And, if you like cool recipes from your favorite movies, TV shows and video games, you may love these too:
How to make Jurassic Park 'amber fossil lollipops'.
How to make Adventure Time bacon pancakes
These Minecraft rice crispy treats are awesome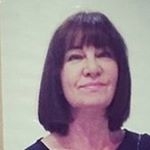 Latest posts by Michelle Topham
(see all)