Payday 2 releasing today, but how do you play it?
Fans of Payday: The Heist will probably know that the sequel, Payday 2 (how original) is releasing today. You might also be wondering about how to play Payday 2 in a heist situation, if you want the best bang for your buck, that is.
No worries. Overkill Studios, the developers of Payday 2, have just released an absolutely awesome video that walks you through how to play Payday 2 in a typical bank heist scenario.
The video was recorded by guys in Overkill's Q&A department, so you can damn well bet they know exactly what they're doing or……do they?
Check out the Payday 2 bank heist walkthrough video below.
In it, you will get to see how the team uses stealth to get into the bank, get the loot and escape (well, sort of). You will also see two robber classes, learn that different equipment is needed for specific robber classes, how a camera jammer works, the pluses of buying 'insider information' and how to manage crowd control.
The Payday 2 heist walkthrough is awesome and, frankly, the game looks amazing too with so many improvements from the first game (and that was a blast to play).
Payday 2 is releasing today in just a few hours on Xbox 360 and PC. Plus, the game is only $39.96, which is pretty darned cheap for a brand new release.
So, how do you learn how to play Payday 2? (Actually, it's more like learn how not to play Payday 2 as this video proves even developers make mistakes!). Watch the Overkill Studios heist walkthrough video below.
And, yeah, you can laugh.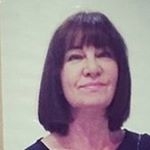 Latest posts by Michelle Topham
(see all)