While some aspects of the anime series Amanchu! annoyed me — the constant chibi faces, Hikari blowing her freaking whistle — overall the slice of life anime series is cute, beautifully animated and fun to watch.
It is also one I binge-watched from the first episode right through to the last. Easy to do if you know how to watch Amanchu! in the right order.
Amanchu!
To watch Amanchu! in the right order you, of course, need to kick off with the first season of the anime series, which is simply called Amanchu!.
It begins with big city girl Futaba Ooki having just moved to the small seaside town of Izu but still missing the friends she has left behind.
Luckily for her, while she is admiring the ocean one day Hikari Kohinata, a local dive enthusiast, notices her and is intrigued by how she looks.
A day later, the two girls meet each other at school and soon Hikari (nicknamed Pikari) has nicknamed Futaba 'Teko' and declared she will be her new best friend.
Together, the pair join the school's diving club and a very nervous Teko, along with the help of Pikari and a teacher Mato, begins to work towards her diving certification. Once she gets it, she will be able to go diving in the open ocean with Pikari and her friends.
Amanchu!: Yakusoku no Natsu to Atarashii Omoide no Koto
Amanchu!: Yakusoku no Natsu to Atarashii Omoide no Koto (aka Amanchu!:  The Story of the Promised Summer and New Memories) is an OVA that was bundled with the Blu-ray/DVD of the first season.
The episode was also eventually released on the streaming platforms offering the show's first season, including on Crunchyroll.
Amanchu!: Yakusoku no Natsu to Atarashii Omoide no Koto begins with Teko reminiscing about her first year living in the seaside town and excited because her cherished friends from her old home town are coming to visit her.
When her friends, Chizura and Akane, arrive they are amazed to see how happy Teko is with her new life, although they are a little surprised at just how friendly and exuberant Pikari can be.
Soon Teko's guests have met Pikari's grandmother, eaten enormous shrimp, walked on the cliffs and everyone has decided to go diving together.
Amanchu! Advance
The second season of Amanchu! is called Amanchu! Advance and is a bit of a mish-mash of a season compared to season one, which has a much tighter storyline.
Instead, Amanchu! Advance has various storylines, one of a fantasy/supernatural nature that meanders off to eventually cover three episodes, and to some extent is less satisfying than the first season.
That being said, Teko, Pikari and their friends are still as weird and crazy, the artwork is beautiful and the diving scenes are lush.
So it is definitely still worth a watch.
In season 2, Teko still loves diving so much she is now working towards her Advanced Open Water Diver certification. If she passes it, she will be able to go night diving for the very first time.
Amanchu! Advance also introduces new characters — Pikari's sister Kodama, and Kotori and Kokoro Misaki.
As of July, 2020, that is all you need to know to watch Amanchu! in the right order. All episodes including the OVA can currently be streamed in Japanese with English subs on Crunchyroll.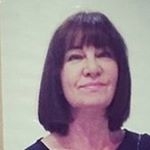 Latest posts by Michelle Topham
(see all)