Watching KonoSuba in the correct order really isn't difficult
The comedy fantasy anime series KonoSuba (aka Kono Subarashii Sekai ni Shukufuku wo! — KonoSuba: God's Blessing on This Wonderful World) is the funniest anime I have seen in the four years I have been an anime fan.
So much so, I have watched each season three times through, with the same going for the two OVAs and the recently released movie — Legend of Crimson.
That's why, if you have not yet watched KonoSuba, I recommend any anime fan make sure it gets added to their list of Must Sees and do so as soon as possible.
It really is that good.
There are currently two seasons of 10 episodes each, two OVAs and a just released movie to watch.
If you want to be sure you see every episode with the KonoSuba characters in them, you will also want to add the chibi-style crossover series Isekai Quartet to your list.
So, here goes — how to watch KonoSuba in the right order — the seasons, the OVAs, the movie and…the chibis.
Kono Subarashii Sekai ni Shukufuku wo! (aka KonoSuba: God's Blessing on This Wonderful World) — Season 1
The first season of KonoSuba has 10 episodes and originally aired between January and March, 2016.
It begins with shut-in Kazuma Satō heading out to buy a limited edition of a new video game. On the way home, he sees a truck careening down the street and runs to push a young woman out of the way of the path of the vehicle.
When he wakes up, Kazuma is dead and in the presence of goddess Aqua.
Soon he is being offered either life everlasting in heaven, or the chance to go and live in a fantasy world and help kill the Demon King that rules the land. If he chooses the latter, he will be able to take one item with him to help him in his quest.
Not only does Kazuma choose the fantasy world, he also decides to forgo taking a powerful weapon to the new world and, instead, takes something Aqua is furious that he chooses.
The first season of KonoSuba ends with Kazuma still living in the fantasy world and under arrest as one of his schemes to defeat the Demon King has resulted in the demolition of an important noble's house.
Kono Subarashii Sekai ni Shukufuku wo! 2 (aka KonoSuba: God's Blessing on This Wonderful World) — Season 2
Season 2 of KonoSuba kicks off with Kazuma arrested for treason, the mansion his party is staying in about to be taken away from them and all their possessions repossessed.
It ends with Kazuma, Aqua, Megumin and Darkness learning that the town's water supply is being poisoned by one of the Devil King's supporters.
The guys then have to set about destroying the villain and purifying the water source before it kills the entire town.
God's Blessings on This Wonderful Choker! (aka Kono Subarashii Choker ni Shukufuku o!) OVA
Kazuma goes to Wiz's magic shop where he finds a magic choker that gives the wearer one wish. Being Kazuma, he decides to put it on only to find out from Wiz he now has only four days to live if the wish is not granted.
Unfortunately, he has no idea what he actually wished for and that means the girls have to start kowtowing to his every whim in the hope one of the things they do will be his biggest dream.
God's Blessings on This Wonderful Work Of Art (aka Kono Subarashii Geijutsu ni Shukufuku wo!) OVA
Kazuma accepts a quest to fight a metal golem.
The problem is, when he and his party get to where the golem is supposed to be, it turns out to be an enormous robot instead. A robot that self detonates before they can kill it, annihilating everything around it.
On a second quest, the gang head into a haunted mansion only to find a hidden room and a diary written by a Japanese shut-in. A shut-in that had apparently been sent to the world long before Kazuma and who had invented many things during his years in the fantasy world, including the giant robot.
KonoSuba: God's blessing on this wonderful world! – Legend of Crimson (aka Kono Subarashii Sekai ni Shukufuku wo!: Kurenai Densetsu)
Absolutely the funniest anime movie I have watched, Legend of Crimson is a must see by any parody fan as it is superbly written, beautifully acted and with some of the wittiest, silliest and laugh-out-loud funniest lines in any anime at any time.
It has all the typical KonoSuba jokes, the usual fan service and all the zany antics Kazuma, Aqua, Megumin and Darkness always get up to, magnified by about 20. It is an hour and a half of anime perfection.
When Yunyun receives a letter from her and Megumin's hometown telling her a disaster will be coming to her family, friends and town if she does not get help. Yunyun immediately implores Kasuma and his party to go with her to find out what is happening.
Before they can get there, however, it turns out the letter is nothing more than a joke written by a fellow member of the clan Yunyun belongs too.
But, something niggles at her and she insists they all check it out anyway. So they set off to the town, only to end up staying at Megumin's parents' house in the most unusual and strangest of circumstances.
Isekai Quartet — Seasons 1 and 2
Isekai Quartet is a funny chibi-style mash up between KonoSuba, Overlord, Re Zero: Starting Life in Another World and The Saga of Tanya the Evil during its first season.
Characters from Cautious Hero: The Hero is Overpowered but Overly Cautious and The Rising of the Shield Hero also appear in the series' second season.
While not a direct KonoSuba series or season, it is enough related and entertaining enough, if you want to be sure to watch Everything KonoSuba in the right order, then Isekai Quartet should be on your list.
Now you know how to watch KonoSuba in the right order, head to Crunchyroll and watch Seasons 1 and 2 and Legend of Crimson. You will have to find the OVAs elsewhere.
You will also find Isekai Quartet there too.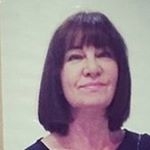 Latest posts by Michelle Topham
(see all)