You will probably see article after article pop up about Japanese mangaka Shungiku Nakamura and her work over the next few months.
Primarily, because I binge-watched the Sekaiichi Hatsukoi anime series based on her manga series of the same name, and fell in love with it.
Then, I followed it up with the three seasons of the other main series based on her work — Junjou Romantica — and that absolute diamond changed my life.
And, no, I am not remotely kidding.
So, here is the first in a series of articles about Shungiku Nakamura's work — How to watch Sekaiichi Hatsukoi in order — because I must admit, I watched a couple of the OVA out of sequence and it annoyed me.
Here's the correct way to watch them so the same doesn't happen to you.
DO BE WARNED THOUGH — there are spoilers in the explanations so, if you hate to know some of the plot, just read the headings to figure out the series to watch first.
How to watch Sekaiichi Hatsukoi in order — Both Seasons, the OVAs and the movie
Some Sekaiichi Hatsukoi fans watch the various anime releases in different orders than this.
Having watched everything released so far (and pleeeease can we have a Season 3 soon?), if I do it again this is the order I will do it in, as it just makes more sense.
Sekaiichi Hatsukoi OVA — "No love's like the first"
Ritsu Onodera has been stalking upperclassman Masamune Saga for three years. But one day, as they both reach for the same book in the library, Ritsu blurts out his love for Masamune.
He becomes even more shocked when Masamune not only agrees to hang out with him, he soon finds himself in a relationship with the older boy.
Related: Sekaiichi Hatsukoi ending theme is so damned addictive and lovely — Listen!
Thus, begins the love story of Ritsu and Masamune,. A love story that ends almost before it began, but then is suddenly rekindled 10 years later when the pair meet again.
Well, at least in the heart of Masamune.
More: Sekaiichi Hatsukoi OVA — "No love's like the first"
Sekaiichi Hatsukoi Season 1
Ritsu Onodera is tired of working at his father's publishing company and being told he only got the job because of who he is. So he quits and goes to work for Marukawa Publishing.
But, once there, instead of being put in the literary department, he is assigned to the manga department as an editor. A department that was taken over a year before by Masamune Takano, a hot shot editor-in-chief who has turned the failing magazine around and made it extremely successful.
When Onodera begins work the editor-in-chief tells him he thinks he has seen him somewhere before, but Onodera doesn't believe so.
Soon after, however, he finds out the man is actually Masamune Saga, the upperclassman he was in love with in high school until everything went wrong.
And, not only has the man now realized who Onodera is, he boldly tells his subordinate "I will make you fall in love with me again".
Thus, begins Onodera's career working as a rookie manga editor while trying to fend off the advances of a man he used to love. A man who broke his heart 10 years before.
Related: I am so bloody in love with Sekaiichi Hatsukoi's ending theme song –it's so damned addictive!!!
In this first season of Sekaiichi Hatsukoi, we also meet two other couples.
Editor Yoshiyuki Hatori and Chiaki Yoshino the popular mangaka he represents. The pair are childhood friends, but Hatori also has a secret. He is in love with Yoshino.

And Shouta Kisa and Kou Yukina. Kisa is an editor at Marukawa Publishing. He spends his free time hanging out at a local bookstore staring at the clerk, Yukina. Nine years his junior and so so so beautiful.
More: Sekaiichi Hatsukoi Season 1
Sekaiichi Hatsukoi Season 2
Ritsu Onodera is still pushing Masamune Takano away, even though the two live next door to each other, and work together every day.
But as each advance Takano makes towards Onodera becomes more difficult for him to turn down, he must decide does he want to break down and admit he loves Takano? Or marry the girl his parents chose for him?
Meanwhile, Yoshiyuki Hatori is now in a relationship with mangaka Chiaki Yoshino, but their childhood friend Yuu Yanase also has feelings for Yoshino.
What will happen within this love triangle, and will it be Hatori or Yuu who is eventually able to capture and keep Yoshino's heart?
Shouta Kisa is now going out with store clerk and art student Kou Yukina, but will he be able to keep his 21-year-old boyfriend happy, or will Yukina eventually fall out of love with him?
More: Sekaiichi Hatsukoi Season 2
Sekaiichi Hatsukoi Episode 12.5 OVA

Hatori and Chiaki go to visit Chiaki's family.
And no, visiting his lover's family isn't always a great idea. Even if the two men grew up together, and Hatori is as loved in that family as in his own.
Not when Chiaki's mother is determined he should find a nice girl and get married. And what about Hatori? Does he have a girlfriend? Would he like to date Chiaki's sister?
More: Sekaiichi Hatsukoi Episode 12.5
Sekaiichi Hatsukoi: Yokozawa Takafumi no Baai — Movie
Takafumi Yokozawa has been in love with Masamune Takano since college. The two men slept together a couple of times, but then Masamune made it clear he didn't have those types of feelings for Yokozawa.
But, being worried about Takano and his relationship with Ritsu Onodera, he attempts to interfere.
Masamune then tells Yokozawa in no uncertain terms his love life is none of his business, and that he is in love with Onodera no matter what Yokozawa thinks.
Broken-hearted, Yokozawa gets drunk and ends up in bed with Zen Kirishima, who also works at Marukawa Publishing as the Editor-in-Chief of Japun.
Kirishima takes compromising photographs of Yokozawa, and threatens to spread them around the publishing company if Yokozawa doesn't agree to hang out with him every night drinking and going for dinner.
But is all as it seems, or does Kirishima have a different motive than he is telling Yokozawa?
(And by the way, this movie is one of my all-time favorite Boys' Love anime, as both male characters are so so so damned fabulous!)
More: Sekaiichi Hatsukoi: Yokozawa Takafumi no Baai
Sekaiichi Hatsukoi: Valentine-hen OVA

The three couples return in Sekaiichi Hatsukoi: Valentine-hen for three short stories. This time one of each pair is worrying about giving chocolates to their lover on Valentine's Day.

Should they? Shouldn't they? Do men even do that?
More: Sekaiichi Hatsukoi: Valentine-hen
Sekaiichi Hatsukoi: Propose-hen

OVA
The three main couples of Sekaiichi Hatsukoi are at the wedding of a colleague.
The problem is, all of them are going through some tribulations of their own. So will this wedding bring them closer together, or make them realize they will be better off apart?
More: Sekaiichi Hatsukoi: Propose-hen
And that's how to watch Sekaiichi Hatsukoi in order. Easy, right?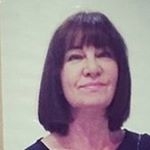 Latest posts by Michelle Topham
(see all)