How to watch Yuru Yuri in order
Being quite late in becoming an anime fan, the first anime series I ever watched was the comedy slice of life Yuru Yuri.
As series 1, 2 and 3 had already been released by the time I got to them, I was also able to binge watch all three series plus most of the extras.
That being said, like many anime series, it can be a bit confusing to figure out what Yuru Yuri OVA special should be watched before what series and where is the movie placed in the grand scheme of things?
Read on then if you are desperate to know how to watch Yuru Yuri in order. That way you won't inadvertently watch something before you should and then be totally confused.
Yuru Yuri (Season 1)
The first season of Yuru Yuri was released in 2011. The show has 12 episodes, and is laugh-out-loud funny in every episode as it follows Akari Akaza as she leaves grade school and follows her two friends to middle school.
The friends, Yui Funami and Kyouko Toshinou, have already been at the school for a year where they have founded an after-school 'Amusement Club'. A club where the girls do nothing but hang around in their club house chatting, drinking tea and eating snacks.
Akari becomes the newest member on her first day in her new school, soon followed by a fourth member Chinatsu Yoshikawa.
The rest of the series follows the girls' obsessions with each other as it introduces a slew of minor characters that are just as funny and crazy, and as Akari tries to prove she's the main character in the girls' lives.
Yuru Yuri♪♪ (aka Yuru Yuri: Happy Go Lily) (Season 2)
Season 2 of Yuru Yuri opens with Akari dreaming of being a major idol and then the girls on their way to a hot spring. A place where Akari hopes she can persuade the rest of the group she is the one who should be the most popular.
The season ends with an extremely strange production of Snow White. One I had to watch three times through I laughed so hard.
Yuru Yuri Nachuyachumi!
An hour long OVA that starts with an intro of the Yuru Yuri girls as super heroes in an 'Engrish' cartoon with literally the worst English skills you have ever heard.
The real meat of the OVA though has Akari, Yui, Kyouko and Chinatsu trying to stay cool in the middle of another intensely hot Japanese summer. They then find an old tent in the club house storage cupboard and decide to go on a camping trip.
A trip several members of the student council decide sounds like a lot of fun too.
Yuru Yuri Nachuyachumi!+
Yuru Yuri Nachuyachumi!+ are two extra Yuru Yuri episodes.
If you really want to know how to watch Yuru Yuri in order, make absolutely sure you watch these after the movie, as most of the events in them are directly related to things that took place in the film.
Related: Best comedy anime series you will ever watch
In the first one, the girls decide to have a water balloon fight, get soaked through and have to walk home with water dripping off their clothing and hair. They then look back at their recent camping trip and decide which photographs are the cutest and funniest. The ones Kyouko took of everyone while they were sleeping cause the most ire.
In the second episode, the girls have a sleep over at Yui's house. They end the night by trying to take photos of Kyouko as she sleeps. Just like she did to them.
Yuru Yuri San☆Hai! (Season 3)
Season 3 kicks off its 12 episodes with the girls playing The King Game. A game in which 'the king' hands out orders to his subjects.
Chinatsu is desperate to become king so she can force her crush, Yui, to do exactly what she wants but, no matter how many times she draws a straw, other girls become king but not her.
The season ends with a flower viewing party, an overnight stay in the clubhouse where they all collaborate on a robot drawing, and the story of how and why the Amusement Club was founded.
MiniYuri (2019 ONA)
MiniYuri consists of four 5 minute episodes featuring miniature versions of the Yuru Yuri girls.
In the episodes, Kyouko describes Yuru Yuri although she couldn't be more wrong, the girls start a YouTube channel, Kyouko creates the YuruYurympics and Akari is found unconscious in the club house. It is then up to Yui and Kyouko to find out what happened to her.
Yuru Yuri, (aka Yuru Yuri Ten)
This half hour episode was released late last year in commemoration of the anime series' 10th anniversary. Its first incarnation was released as a Blu-ray for those people who had backed it during a crowdfunding campaign. The general public was able to watch it a month later.
Yuru Yuri Ten is also one of the best episodes Yuru Yuri has ever had as the same running jokes reappear having never gotten old, the same girl crushes are on show and the same over the top behavior prevails.
The episode begins with the girls reminiscing about old times but going too far back and ending up in prehistoric times dressed in animal skins and communicating in grunts. It ends with Akari finally getting the recognition she has longed for when she finds out out exactly what she means to all the other girls.
And that is how to watch Yuru Yuri in order. At least in May, 2020. You can watch Seasons 1, 2 and 3 of Yuru Yuri on Crunchyroll. The movie and OVAs you will have to find elsewhere.
Enjoy! Because it is one of the best and funniest slice of life anime series ever created.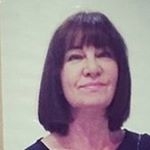 Latest posts by Michelle Topham
(see all)