Howie Mandel tells Ellen why he's "a flower"
Comedian and television host Howie Mandel was on The Ellen Show this week, where he told the audience (and the viewers at home), he's a flower. "I'm a flower. A soft little flower. I'm a flower. And I'm very sensitive".
This in follow-up to Howie Mandel's comment about why he never talks to fans for more than 10 seconds.
Because those first 10 seconds, people say nice things but then "at 10 seconds is the line where it turns. It goes bad."
He then goes on to explain why he feels that way.
Watch Howie Mandel on Ellen below. He's funny, and Ellen's punchline is fabulous.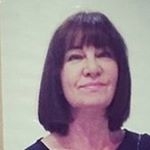 Latest posts by Michelle Topham
(see all)