There's an amazing Irish folk duo called Hudson Taylor that doesn't seem to get as much attention as they deserve. Not when it comes to how talented they are as, with what these two guys can do, they should have taken over the world by now. That's why, today, I'm listening to Hudson Taylor's latest single 'World Without You' as my Repeat Rotation Video, in the hopes of helping them along just a little bit.
Hudson Taylor consists of two brothers Alfie and Harry Hudson-Taylor, and they've been singing folk music for years. They started their career busking in the streets of Dublin when they were still in their teens. Eventually, they were signed to Polydor Records, and have just released their first album, called 'Singing for Strangers', in Ireland last month.
'Singing for Strangers' will be released for the rest of us on March 30th, but you can already pre-order it on iTunes. It has an amazing 21 songs on it, so it's also a pretty sweet deal.
Meanwhile, if you like good modern folk music you will love Hudson Taylor, as their sound is clean and clear, with the most beautiful harmonies, and their videos are like little stories.
Watch the video for their newest single 'World Without You' below to see what I mean. Isn't that a gorgeous video, and a truly cool song?
Now I'm just hoping, with their debut album soon out, Hudson Taylor starts to get a lot more attention, as they really are wonderful.
Until then, listen to more Hudson Taylor tracks on their YouTube channel.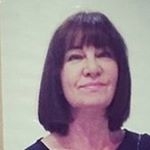 Latest posts by Michelle Topham
(see all)