Hugh Bonneville had to make excuses for his excessively red lips on 'Top Gear'
It seems like every time I start choosing a video to showcase for my Memories Monday segment, I automatically go to The Graham Norton Show. I honestly can't help it. After all, there is hardly another show currently on TV that is funnier than Graham's show is. Or that has better guests.
And, yes, today's Memories Monday segment is no different. It's a clip from The Graham Norton Show early last year when Graham was giving British actor Hugh Bonneville (Downton Abbey) grief for having really red lips. Red lips Bonneville had apparently had on an appearance on the BBC show 'Top Gear'.
Advertising
Related: Gay or European? Graham Norton would love to know
Of course, it being Graham, he didn't just stop at Hugh Bonneville's red lips either. He also dissed the thick wooly jumper (sweater) he was wearing as well.
And, while Bonneville attempted to explain what had been going on at 'Top Gear' and Graham kept asking if he had been wearing lipstick, fellow guests Matt Damon and Bill Murray were laughing so hard they were literally rolling around the sofa.
According to Hugh Bonneville, though, there was no lipstick involved at all. Just the extreme coldness of the 'Top Gear' studio that had made his lips go red.
But, what was even funnier than all of this hullabaloo about Bonneville's lips was, as he was explaining to Graham Norton what had happened on 'Top Gear', Bill Murray suddenly pointed out "Your lips are going red here too".
Advertising
Watch poor Hugh Bonneville and his red lips on Graham Norton in the video below. It's one of the funniest segments on The Graham Norton Show ever.
And, if you love funny moments on Graham Norton, don't miss the ones Graham has pulled from the current season of his show. There are some absolute classics here.
Happy Memories Monday.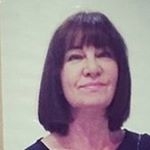 Latest posts by Michelle Topham
(see all)