There's a lovely interview with Hugh Grant about his new film 'The Rewrite' just published by ODE Channel. It's a nice one because the interviewer asks some excellent questions and is so respectful, complimentary about Grant's performance and honest. Plus, it's an incredibly intelligent interview on both Hugh Grant's and the interviewer's part.
'The Rewrite', by the way, is about a screenwriter who can't find a job, so ends up having to take a teaching job at a college across country and, according to several critics, Hugh Grant is excellent in it.
Watch Hugh Grant speaking to the ODE Channel below. He talks about golf, the chemistry he has with his leading ladies, and how 'The Rewrite' is a little bit like 'About a Boy'. Nice.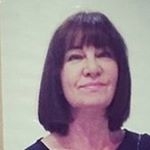 Latest posts by Michelle Topham
(see all)