Hugh Jackman was on The Tonight Show Starring Jimmy Fallon this week and, while some of it was a very silly interview, he also touchingly talked about singing at Joan Rivers' funeral last weekend.
Jackman said, before he had to do it himself, he'd always felt sorry for the person who has to sing at a funeral, as it must be so difficult. But then, when he was asked to sing at Joan Rivers' funeral, he really had no choice but to do it as, "when Joan Rivers asks, you answer".
According to Jackman, Joan had seen him singing a song called "Quiet Please, There's a Lady on Stage" in a Broadway show. The song is all about the celebration of a woman and, after he'd finished singing the song at Rivers' funeral, surreally, the whole audience got up and started clapping and cheering.
"Uplifting", as Jackman said.
If you haven't heard it before, listen to the song in the video below. Now could you imagine anything more perfect for Joan Rivers? I couldn't.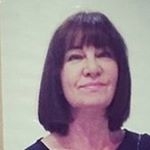 Latest posts by Michelle Topham
(see all)