I love Hugh Laurie as not only is he an amazing actor, but he is also one of the most entertaining and funniest men around when he is being interviewed.
Just listen to Laurie talk to Graham Norton, for instance, about his mega-hit TV series 'House' and why he thinks the medical series is so popular in Europe.
As Huge Laurie says, "It's densely wordy, and I can't imagine how it gets translated well enough".
Then he goes on to explain he understands why a typical American TV series that had guns and lines like "Get in the car. Get out of the car" would do so well in…. "Belgium". But not 'House'.
Watch the funny Graham Norton-Hugh Laurie video below.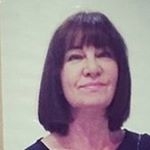 Latest posts by Michelle Topham
(see all)