You don't get a much better deal than these Humble Bundle Android adventure games
There's an excellent Android bundle available on Humble Bundle at the moment that you might not want to miss. Not when you can grab the Humble Bundle Great Adventures mobile bundle and get three superb Android adventure games for $1, and six Android games for just over 4 bucks.
The Android adventure games you can grab for just $1 (or around 93 cents if you're paying in euros) are Grim Fandango, Machinarium and Kathy Rain. You'll also get the Grim Fandango remastered soundtrack, which is fabulous by the way, as long as you pay over a buck.
If you don't mind kicking in just over $4 (about 3.76 euros) you'll get Burly Men at Sea, Sorcery! Part 4 and Her Story. And 6 bucks (5.64 euros) nets you two more — Samorost 3 and Lumino City.
As Android adventure games go, these are all incredibly stellar games and will keep you occupied for a good few weeks.
As per usual, all proceeds go to a variety of charities, the developers, and to Humble Bundle and, this time, to Eurogamer as well, who is the partner for this bundle. It's up to you to decide who gets what, but do portion out some of it to Eurogamer, they really do do a stellar job.
And this time too, being Android adventure games, you don't have to worry about being tied to Steam like you do with most of the PC games Humble Bundle now sells.
That alone makes this bundle a must buy for me. The freedom, and the DRM-free gaming experience.
Watch the video below for one of the Android games, the classic Grim Fandango,, just to wet your appetite. Hell, I'd pay 6 bucks for that on Android alone.
The Humble Bundle Great Adventures mobile bundle is available until April 30th. Grab it, it's an amazing deal.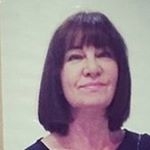 Latest posts by Michelle Topham
(see all)