Hungary's AWS song 'Viszlát Nyár' is guaranteed to wake up Eurovision 2018 and I love it
I have to admit I haven't been much of a fan of the Eurovision Song Contest since 2014, when Austria's Conchita Wurst won in a year that had some of the best songs I've seen on an ESC stage in decades.
After all when, year after year, most countries send the blandest, most boring pop songs, there really has been little to like recently. Particularly during the Eurovision Song Contest 2016 and 2017, which were two of the musically dullest years of the competition yet.
The Eurovision Song Contest 2018, however, just got a little bit livelier as Hungary voted last night for the post-hardcore band AWS and their song 'Viszlát Nyár' to represent them in Lisbon, Portugal in May.
A song that is heavy metal and hardcore at its hardest, and with some of the loudest screams you will have heard on a Eurovision stage since Finland's Lordi won the competition in 2006.
But AWS's 'Viszlát Nyár' apparently isn't just a lot of screaming for no reason. At least according to a Hungarian commenter Gulyás Balázs, who wrote in the comments section in the YouTube video for the song this morning:
"The singer (Örs) is singing about "Goodbye Summer" (that is the English version of 'Viszlát Nyár') and the lyrics is about losing an important thing. This thing is that Örs lost his father in summer. In the lyrics the "Summer" is a "bad" thing, so in the song the singer is "chiding" the summer. This energy from the singer is very powerful, and if you understand the lyrics, you can understand the screaming too. "
In other words, the performance of AWS, and 'Viszlát Nyár' itself, have a much deeper meaning than you may first guess.
All I know is 'Viszlát Nyár' is different than the songs Hungary usually sends.
It is more unusual than most of the songs that show up at a typical Eurovision Song Contest and, due to being so unique and because of the high energy performance of AWS, I think Hungary stands a good chance of making it through to the Eurovision Grand Final this year. Just like they have done for the last seven years.
Thanks, Hungary. I needed that.
Now watch the AWS National Final performance of 'Viszlát Nyár' last night in the video below. Just prepare to be woken up.
And if you want to see someone the most stunned he has probably been in his whole life, watch the reaction of the band's lead singer Örs in the video below that as AWS is announced as the winner. Awwwwwwwww, bless.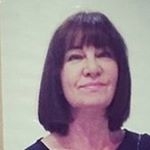 Latest posts by Michelle Topham
(see all)