Remember András Kállay Saunders, the Hugarian representative at Eurovision 2014?
Well, he has a new band, and a new single out.
The band is called Kállay Saunders Band (which, yeah, is a bit odd as you would think, if he was getting away from being a solo artist, he would just have come up with a more imaginative name for a new band), and the single is 'Young'.
And, sure, while I am not a fan of the band name, I do like 'Young'.
The track is from the band's debut album 'Delivery Boy', and is a bit more rock-oriented than the music András Kállay Saunders is normally known for.
And more than just a little catchy.
'Delivery Boy' also includes András Kállay Saunders' previous singles — 'Juliet' and his Eurovision song 'Running' — so, if you like his solo stuff, which I do, you will get some of that too.
As for the video for 'Young', it is the second video from Kállay Saunders Band, and was shot at the band's album release party in Budapest.
You can watch that official music video below.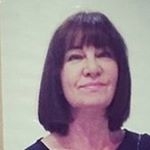 Latest posts by Michelle Topham
(see all)