I have to admit I have only seen the HBO series Euphoria twice but, both times I did, the person who stood out for me as an amazing actress was Hunter Schafer.
I was shocked last night then to see her being interviewed on Late Night with Seth Meyers, and to learn her role on Europhoria as Jules Vaughn is her first acting role.
She got the role after seeing it being talked about on Instagram, and then being asked by her modeling agency to audition for it. Several auditions later, and she had the job.
One of the first questions Seth asked Schafer, of course, was what her family thought about her Euphoria role? Did she give them a heads up before they watched the first episode?
After all, this HBO teen drama, with its graphic world of sex, drugs and social media, is hardly the typical thing you want your teen to be in or, for that matter, even watch.
A very giggly and adorable Hunter Schafer replied,
"Yeah. I remember describing it to them as a little risqué…That's how I wanted to present it. And then, like, when we actually started filming, I gave them the more filled in version. By the time they saw it, I think they were ready".
"Are they enjoying it? Are you getting good feedback?" asked Seth.
"Yeah! They've been super supportive, and…I mean, not everything is easy to watch. My dad just keeps telling himself, "She's acting, she's acting, she's acting".
Awwwwwww.
Watch Hunter Schafer talk to Seth Meyers about her first acting role on Euphoria, what it's like living in Los Angeles when she really misses New York, and if she uses social media like her Euphoria character Jules in the video below.
Related: Listen to JID's '151 Rum' from the soundtrack of HBO's Euphoria — it's very cool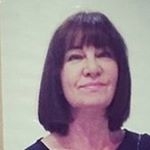 Latest posts by Michelle Topham
(see all)