The biggest reason I have recently become a former Democrat is the Democratic Party's attempt to silence anyone who doesn't agree with their views.
Whether this is people who refuse to have an experimental vaccine, don't believe masks prevent the spread of Covid-19 (they don't), don't agree with America's current immigration policy, disagree with the impact of climate change on the environment or have a whole slew of other conservative opinions.
The Democratic Party, one that for most of its existence has espoused freedom of speech, has recently decided that speech should only be protected if it regurgitates the values of the Democrats.
That has led to thousands of videos being removed from YouTube, the popular social media app Parler being banned from the Google Play Store, and Democrat politician Alexandria Ocasio-Cortez supporting Internet censorship in going after Facebook for not removing what she considers "lies".
As a left-leaning journalist, I may disagree with some or many of the Republican Party's views but I will defend their right to speak about them publicly until the day I die.
Patagonia and its idiotic boycott of a Wyoming ski resort
So today, I was infuriated with yet another corporation that aligns itself with so-called Democratic Party values attempting to shut those up who don't agree with its opinions by going after both another business and Republican Party politicians.
This time it is Patagonia, the billionaire-owned clothing company that has benefitted from human trafficking and forced labor for much of its existence while simultaneously pushing 'labor rights', and that continues to use nylon and polyester (both made from petroleum) in much of its clothing while spouting the evils of fossil fuels.
This week, Patagonia is furious with Jackson Hole Mountain Resort, a ski resort in Wyoming that recently hosted a GOP fundraiser featuring Trump supporters like Rep. Marjorie Taylor Greene and Rep. Jim Jordan.
Politicians that have also commented on climate change not being the big bad wolf most Democrats believe it is.
According to these Republicans' stance on climate change, the holier-than-thou Democratic Party-leaning Patagonia has now decided it will no longer allow the three outdoor gear stores run by the resort that hosted the politicians to sell their clothing.
The resort is Patagonia's largest single customer in the area but, it seems, the company is willing to swallow that income loss as long as the resort hosts politicians with opinions that don't align with theirs.
What is even more hypocritical about the Patagonia boycott, other than going after politicians about climate change while still selling clothing made from petroleum themselves, is the statement Corley Kenna, head of communications and policy at Patagonia, made to the Washington Post. (Sorry, I don't link to the Post as they're behind a paywall so not open to everyone).
A boycott that was kicked off after several Jackson Hole locals called for a boycott of the resort.
Kenna said,
"Those that know us in Jackson Hole are aware that we make business decisions and build relationships in alignment with our values and advocacy efforts. We join with the local community that is using its voice in protest. We will continue to use our business to advocate for policies to protect our planet, support thriving communities and a strong democracy."
You know, those 'strong democracy' values that used to include freedom of speech, freedom of opinion and freedom of voting for whatever political party you like.
Meanwhile, Mary Kate Buckley, the president of the Jackson Hole Mountain Resort responded to the Patagonia boycott by explaining the resort's own pro-environment and pro-democratic stance:
"JHMR retail will continue to offer world-class brands across our retail locations with the aim to provide the best service and product assortment for our guests. We have been a leader in the ski industry in adopting initiatives to reduce our energy consumption, recycle the consumables used by our employees and guests, and treat the spectacular natural habitat which surrounds us with vision and care."
She also pointed out the resort is the largest mountain resort operating on 100% wind power today.
Whoops!
You can book a trip to Jackson Hole Mountain Resort here.
As for Patagonia, all I can say is this 'pro-democracy' company can bite me.
Tucker Carlson, someone who I also don't agree with half the time, said it even better…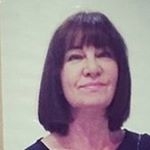 Latest posts by Michelle Topham
(see all)