As a huge Boys' Love manga fan, I am thrilled to see Minta Suzumaru's I Didn't Mean to Fall in Love is getting an English language translation, and will soon be published by Seven Seas.
I have read the I Didn't Mean to Fall in Love manga on Futekiya and, let me tell you, it is lovely.
Especially the artwork and the main characters — 30-year-old virgin Yoshino, and cool yet distant 21-year-old college student Rou — someone who acts like he can get any guy he wants and so doesn't really care about anyone.
But, in reality, his story is quite a bit different.
The I Didn't Mean to Fall in Love manga is also just a one-volume release, so the book is a nice addition to a Boys' Love manga collection, without having to commit to 12 volumes.
Seven Seas explains the manga's plot this way:
Yoshino knows, at the age of 30, that he wants to be with men, but he doesn't know how to find one. When he overhears some women at work talking about a gay bar, he realizes that for some people, it's just that easy. He thinks the flashy college student Rou is one of those people when Rou readily offers to have sex with him.

But Yoshino finds himself falling for the charming young man, despite his best efforts. After all, it's not possible to find Mr. Right by sleeping with the first man who offers, is it?
And, with Boys' Love manga becoming ever more popular in the west, Seven Seas is expanding their publications of them.
I Didn't Mean to Fall in Love is one of those additions, and is due out in a single large-trim edition in March, 2023 (damn, we still have to wait a while) for $14.99, with a cheaper digital edition also coming out alongside it.
Meanwhile, if you love a good BL title, and you haven't yet read The Cornered Mouse Dreams of Cheese and its sequel, which are also published by Seven Seas, you really should.
Those books are the first manga to make me cry.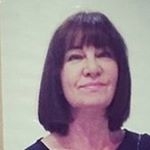 Latest posts by Michelle Topham
(see all)