Kylie Jenner is on the cover of Fault magazine's March issue. A simple black and white cover with Kylie wearing bunny ears and some feathers.
It wasn't Kylie Jenner's Fault magazine cover that grabbed my attention, however, as nice as the photo is. Instead it was the short interview the magazine printed inside. Reading through it, it made me feel sad for her, as it must be difficult growing up like that.
Fault asked her what people would be surprised about, if they knew her better. She responded,
"There's definitely a spiritual side to me and I honestly want the best for everyone. I'm not materialistic, I love clothes and all that stuff, but I don't need it to live. I feel like, not that I've had everything, but once you feel you've had everything at a young age, you can either go down a path of being spoiled and self-centered, or you see it isn't everything. I've found ways to really enjoy life.

But people may get the wrong idea. Having a reality TV show, everyone feels like they know you, but that's only 10% of my life. There's a whole other side of me that people don't see."
And you get the feeling Kylie Jenner is more than just a little tired of being judged. Judged for who she is and what she does. And judged by people who don't know the first thing about her.
Jenner went on to talk about social media, and why she's backed off from using that a little. Or at least been a lot more careful about what she shares.
"People are going to judge you no matter what you do. So now I feel like I haven't been open as much as I used to be. I haven't really been letting my fans get to know me a lot; I closed down a little. I love to connect with people, but it became just a bigger door for people to judge me.

I feel like, growing up, I haven't had a lot of room for error – I don't have room to make mistakes. You need to make mistakes to grow and learn, but I'm just a little different because the whole world is watching me, every single thing I do.

So I closed my door a little, just until I get a bit older and then I'll probably get back into it. On Instagram I'm like a different person almost, I just show people what I want people see."
And I don't care who Kylie Jenner is, or what she's famous for. She's only 17, and growing up under a spotlight with that much pressure has to be stressful. Particularly when she's always pre-judged before she even gets out of the starting gate, and often not because of who she is but simply because of the family she comes from.
Amazing to me, in fact, she's grown up as well as she has. Because me? I think she's lovely.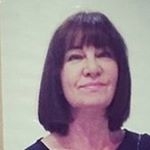 Latest posts by Michelle Topham
(see all)