While I wouldn't say I'm a fan of Miley Cyrus, meaning I don't buy her music or go out of my way to watch her videos, I like Miley Cyrus. I really, really do.
After all, she's talented, she's intelligent and kind, she has an amazing voice, and a good head on her shoulders when it comes to her career and what she wants out of it, so I expect her to be at the top of her game for years to come.
Which is why I'm amazed at the amount of vitriol that's been directed at her in the past year. From abuse about her performance at the VMA's last year, to nasty comments about the way she looks or her break up with her fiance Liam Hemsworth, most of what's been directed at Miley Cyrus over the last year has been uncalled for.
But, while I do like Miley and disagree with all the negativity that's being flung at her, I do think I know why she's been getting the treatment she gets lately, and that's unfair too. Honestly, I blame Disney.
Miley Cyrus, of course, grew up in the public eye. The daughter of country singer Billy Ray Cyrus, she first became famous in her own right for her role in Disney's Hannah Montana and then as a pop singer with her first two albums – Meet Miley Cyrus and Breakout.
Fans loved the TV show and the albums, and a new mega-star was born.
The problem was, Miley Cyrus was only in her early teens when fans first started to take note and was being groomed by Disney for super success. And with that came the Disney image – sweet, cute and wholesome.
In 2013, however, Miley Cyrus will turn 22, so she's a fully-grown woman. Yet many fans still want her and expect her to act like she did when she was a 15-year-old child, and to perform like she did then as well.
News flash – she's not going to.
Miley is an artist and one who is serious about her craft. That means she's always going to explore new ways of expressing herself, whether it's the clothing she wears, the music she performs or the way she acts on stage.
And all of these things are going to come from a soon-to-be 22-year-old-woman, and not the 15-year-old-girl many people still want her to be or the one Disney made her out to be.
So, honestly, if you don't like Miley Cyrus, her music or how she behaves, then why don't you find another teen pop star you can idolize and leave Miley to continue doing what she does so well – singing, performing, recording and being a truly nice person. You'll be a lot happier, and I can guarantee Miley will be.
For more on Miley and the reaction she gets from vocal fans or former-fans, watch the Ellen DeGeneres clip below filmed right after her VMA performance. Even Ellen seems shocked by the negativity she got because of it. I know I am.
Grow up America. Or, if you can't, at least let Miley.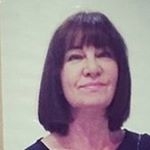 Latest posts by Michelle Topham
(see all)