Fans of the popular light novel I Shall Survive Using Potions! written by FUNA will be happy to hear the series is getting a manga spin-off.
The I Shall Survive Using Potions! manga was announced on the official Monthly Shonen Sirius Twitter account earlier today.
The manga spin-off will feature a new storyline after Kaoru's college junior, Hanano, is reincarnated in another world, and is to be called Potion-danomi de Ikinobimasu! Hanano to Lotte no Futari Tabi (in English I Shall Survive Using Potions! Hanano and Lotte's Journey).
The original light novels were first published on the Japanese novel posting website Shōsetsuka ni Narō, until they were bought by Kodansha who has since published eight volumes themselves.
A ninth volume via Kodansha is due out in March.
The English language versions of I Shall Survive Using Potions! novels have also been available from J-Novel Club since the end of 2018, with seven already published and the eighth due out in February, 2023.
That platform also publishes the English language manga adaptation of the original series, and has this to say about the original story's plot:
One day, the supervisor in charge of watching over Earth was taking care of a distortion, when they made a mistake that caused Kaoru Nagase to lose her physical body. Not only that, but reincarnating her into a different, less culturally advanced world is the only thing they can offer to do for her.

Not one to take this turn of events sitting down, Kaoru makes a demand: the power to create potions at any time she pleases, with whatever effect she wants it to have—and it doesn't stop there either. S

he asks for a magical Item Box, the ability to understand and speak every language, and the same body she had back when she was a fifteen-year-old girl. Using her newfound powers, Kaoru has to try and make a stable life for herself in a whole new world!
Interestingly, I Shall Survive Using Potions! was one of the light novel series and manga removed from sale by Amazon back in mid-2020 (you know, the "Censors R Us" platform) for supposedly not falling within their "global content guidelines".
After a public outcry from fans on social media, however, they were reinstated for sale.
One reason why we here at Leo Sigh always recommend purchasing your manga anywhere else but from Amazon where at all possible, as the platform has far too much control to either cause a manga/light novel's success or massive failure.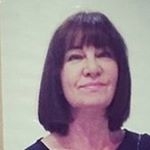 Latest posts by Michelle Topham
(see all)