Ian McKellen Plays an Aged Sherlock Holmes in 'Mr Holmes': Magnificent (Video)
Sometimes you watch a video trailer for an upcoming movie and you know, without a doubt, it's going to be one of the best movies of the year. A trailer like this trailer. The one for the upcoming British movie 'Mr. Holmes'.
A movie starring the incredible Sir Ian McKellen and from Bill Condon, the same director that did 'Gods and Monsters' (and what a phenomenal film that was), 'Mr. Holmes' tells the story of an elderly Sherlock Holmes who looks back on his life but, in particular, on his last case.
A case he never solved. A case involving a beautiful woman. A case he now reminisces about with Roger, the young son of his housekeeper.
Along with Sir Ian McKellen, 'Mr. Holmes' stars Laura Linney as Sherlock Holmes' housekeeper, Mrs. Munro, and Milo Parker as her son.
Watch the 'Mr. Holmes' trailer below. Now doesn't that look incredible? And don't you think that's going to be one of the best movies of the year?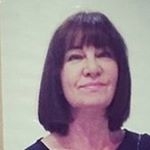 Latest posts by Michelle Topham
(see all)