The delightful Sir Ian McKellen was on The Tonight Show starring Jimmy Fallon this week, where he told Fallon why he had never been on the show before.
It turns out Sir Ian was scheduled to be on the show back in 1986 when it was still hosted by Johnny Carson but, after sitting waiting to go on, he was bumped as the show ran over the allotted time. Bumped, he added, by an act called Flatnose.
And who was Flatnose, you might ask?
A dog.
Yep, Sir Ian McKellen got bumped off The Tonight Show…by a dog. Climbing up a tree.
Related: Ian McKellen shares a cuddle with One Direction's Harry Styles
Watch the video below, and you'll even get to see a clip of Flatnose. A dog Johnny Carson was so taken with, he made him do his act several times. Thus, causing the show to run over time and Sir Ian McKellen to get bumped.
I do have to wonder, though, as cute as the clip of Flatnose is, what little respect Johnny Carson must have had for his guests that he would invite someone like Sir Ian onto his show, and then waste his time like that.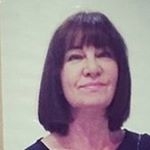 Latest posts by Michelle Topham
(see all)