Actor, rapper and movie producer Ice Cube was on The Graham Norton Show last night, where Graham asked him what he thought about the Oscars racism controversy currently heating up social media and the entertainment industry. And, interestingly, although he is African American, so you might think he would agree with an Oscar boycott, Ice Cube had a very smart explanation of why the Oscars racism controversy isn't important at all.
When asked if he was going to the Oscars, or joining a boycott like some other black actors have said they will, Ice Cube replied, "I never used to to go anyway. You can't boycott something that you never went to anyway".
The 46-year-old film producer went on to say, "We don't do movies for the industry. We do movies for the fans, for the people. And you know the industry, if they give you a trophy or not or pat you on the back r not, it's nice but it's not something you should dwell on".
Ice Cube went on to say he was so happy about how many accolades they have received from so many different types of people for his film Straight Outta Compton, (currently nominated for an Oscar for Best Original Screenplay) that "How could you be mad because one other Academy or Guild or anybody didn't say us…..? It's crying about not having enough icing on your cake. It's ridiculous".
Fellow guest, Hugh Laurie, responded "That's about the sanest description description about this whole process of awards that I've ever heard. As a way of treating it, as a way of thinking about it".
And you have to agree. Because so many of the actors complaining about minorities not being included in the Oscar picks again this year either seem to want quotas (and how fair is that to any actor?) or they are some of the most privileged people in the world, and are still complaining because they're not privileged enough.
Watch Ice Cube talking about why he's not involving himself with the Oscar racism controversy in the Graham Norton video below. Smart man.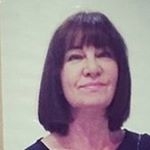 Latest posts by Michelle Topham
(see all)