Japanese animation studio Shin-Ei (The 8th son? Are you kidding me?) has just announced a new anime series called Idolls! is in production.
The TV anime will premiere in Japan in January, 2020 and will include a huge number of voice actors.
Main cast currently includes Aina Ruto as Aina, Ami Mizuno as Ami, Shiori Hanaoka as Shiori and Ruka Yashiro as Ruka.
Of course, you may wonder why characters in Idolls! have the same names as their voice actors?
That is probably connected to the company collaborating with Ray, the company involved in the virtual YouTuber project 'Project Singularity'.
Because of that collab, the Idolls! anime will be created using motion capture technology, which will use the actual movements of the voice actors rather than creating them artificially.
Hence, probably why the characters themselves share the same names.
SHOW BY ROCK!! STARS!! trailer features Plasmagica, Yokazenohorizon and Mashumairesh!! band members
Idolls! is being directed by Shota Nakano, Takeshi Miyamoto (The 8th son? Are you kidding me?) will be in charge of series composition and Keiji Watarai is character designer.
While much is still not known about the Idolls! project, with the tidbits that have been released about the anime so far, this one definitely looks like it will be a step above the usual Idols series.
Check out the series' official website for more information, including more about the cast and characters here.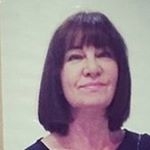 Latest posts by Michelle Topham
(see all)