If you think you knew everything about Idris Elba, you may actually not know this. According to Kate Winslet, who was with Elba on The Graham Norton Show this week, Idris Elba has a foot fetish. Yes, he does.
The subject came up when Graham asked Idris why he had not done many sex scenes in movies before because, apparently, when he did a sex scene with Kate Winslet in their latest movie The Mountain Between Us, it was one of the first he had ever done.
Elba started off with an explanation that most of the movies he had been in had "a lot of guys", to which fellow guest Chris Rock jumped in to say "That's no excuse. That would be a real good movie".
It then turned out when Elba and Winslet had turned up to shoot a sex scene for The Mountain Between Us the director, Hany Abu-Assad, had not filmed many sex scenes either.
So it was up to Kate Winslet to get things organized.
"I'm afraid I had to get quite bossy", said Winslet.
But, as she was helping set up the shot, Elba suddenly said to Winslet "And keep your socks on".
"Keep my socks on?" said Winslet, "Everything else is off, what's with the socks?"
Elba explained "I've got a foot thing", which Kate Winslet took to mean he didn't like feet.
Turns out, that is not true at all.
"It's the opposite, ladies and gentlemen. Idris loves feet" smirked Winslet.
"I can't wait to see this movie," cracked Chris Rock.
Watch the foot fetish conversation in the video below. Bless him.
Related: Watch the funniest bits of Benedict Cumberbatch and Martin Freeman on Graham Norton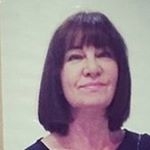 Latest posts by Michelle Topham
(see all)