Anyone who bought Grand Theft Auto: The Trilogy –– The Definitive Edition on PC when it was first released knows how many problems the games had.
So many, the collection was even removed from gaming platforms for a while as developer Rockstar struggled to fix the technical issues that were destroying gameplay for many.
Now, with Grand Theft Auto: The Trilogy — The Definitive Edition back up and running smoothly, Rockstar is thanking gamers for their patient by telling them, if you bought Grand Theft Auto: The Trilogy on PC, they are giving you a free game.
Yep, free.
The five free Rockstar games to choose from are:
Grand Theft Auto 5: Premium Edition
Grand Theft Auto 4: Complete Edition
Max Payne 3
LA Noire
Bully: Scholarship Edition
Or, if you don't want any of the free games, Rockstar will let you choose A Great White Shark Cash Card for GTA Online, or 55 Gold Bars for Red Dead Online.
That way, you can unlock all kinds of items in a game you already own.
Be aware, though, if you want a free Rockstar game or one of the 'cash options' for GTA Online or Red Dead Online, you must pick one by January 5th, 2022 or their offer is null and void.
Your choice must also be made via the Rockstar Launcher.
Meanwhile, here is IGN's review of the game, just in case you haven't bought The Definitive Edition yet.
And, no, it isn't good. But it is funny.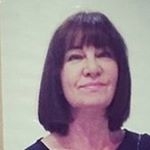 Latest posts by Michelle Topham
(see all)