Iggy Azalea is awesome. She just is. So, when I saw this video of Azalea falling off stage at a concert this on Friday, even though my heart was in my mouth for a second at the thought of her getting hurt, I still had to laugh. That's because Iggy herself just kept on singing, even while she was plummeting several feet. And she then joked about her fall with a video on Instagram later.
The incident took place at the pre-show for the VMAs in Los Angeles. Iggy was singing "Fancy", and doing quite a fancy walk backwards on stage while she was doing so, when she walked back just a little too far and fell off the edge. Security guards, however, pulled her right back up on stage and, yep, she kept on performing.
As she said on her Instagram post afterwards, "Sorry but it would be a crime not to share this with you all, I know I laughed. "#StillFinishedtheSongTho #KeptOnRapping #TheShowMustGoOn."
Now that is a true professional indeed. Then again, I wouldn't expect anything less from the awesome Iggy Azalea.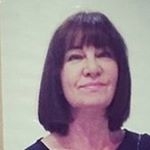 Latest posts by Michelle Topham
(see all)