I've recently developed a new fondness for Aussie rap singer Iggy Azalea. She's talented, she's smart, she's beautiful, her songs are kickass and, this week, she's just become the female rapper with the longest Hot 100 reign on the Billboard Hot 100 Chart – ever. How cool is that?
Iggy's song 'Fancy' hit the Billboard Hot 100 number one spot six weeks ago and is still holding onto that spot this week. That made Billboard history, and allowed Iggy to pass Lil' Kim with her single 'Lady Marmalade' as it kept the number one spot for just five weeks.
Advertising
By the way, if you're one of the three people on the planet who hasn't heard Iggy Azalea sing 'Fancy' yet, do watch the official video below.
It's also had almost 125 million views on YouTube so far, so yep Iggy is rocking the internet as well.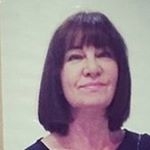 Latest posts by Michelle Topham
(see all)