For my Instagram Photo of the Day, I'm choosing an Iggy Azalea picture she uploaded to her Instagram account a couple of days ago.
Tagged simply #LasVegas, it's a selfie of Iggy with the most gorgeous classic blonde perfection, and make up that is absolutely on point.
And I've noticed this about Iggy Azalea more and more lately. While, sure, she's a rapper that is cutting edge and kickass when it comes to style, she also has this beautiful ability to seem almost like an iconic 1940s movie star at the same time. Just as she does here.
Plus, that mole on her chin definitely helps, as it gives her that Marilyn Monroe look so many girls would love to have.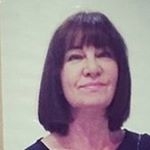 Latest posts by Michelle Topham
(see all)