Australian rapper Iggy Azalea was interviewed by GQ magazine recently, and talked about the hate she's received, how she feels there aren't enough role models in rap music for people like her, and how much she loves her new house.
In the interview, GQ asks Iggy what's coming up now she's just been nominated for four Grammy awards and is about to embark on a new arena tour. Azalea responded she tries not to look too far ahead but just to concentrate on what she's working on at the moment. Her arena tour, however, is 'huge' for her, so she's working on every aspect of that right now.
It's when Iggy gets asked about what she is happy about the most right now that she really sounds happy, however. And much of that seems to come from how much Azalea loves her new house.
When you say goals can distract you from the fact that you have a great life, what in your own life do you look at and think, "I have it good"?
I think probably waking up every day in my beautiful house—the new house with my boyfriend (Nick Young), the month or two that we've been in it. I'm just getting to that point now, with the home, where we're getting all the furniture, and it's been really exciting to feel like I'm home. And when I'm walking down the hallway and I see all this great stuff in such a nice house, it's hard to think you have it tough. You have to be thankful for that! So I'm happy. That definitely reminds me every day that you should enjoy this shit.
As for the haters, and the jealous rivals in the music business, that seem to constantly try to put Iggy Azalea down?
Azalea thinks awards season helps (when she gets nominated for all those awards, obviously), and goes on to say, "Well, I don't really care what someone in the industry or another artist has to say about it. Your opinion is biased anyway, because you want people to listen to your voice".
Got to say she's correct there, as the other singers bashing Iggy Azalea only seem to want their voices to be heard instead of hers and, as for the fans of other singers doing the same thing? Well, they're biased too.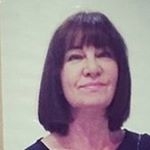 Latest posts by Michelle Topham
(see all)