Iggy Azalea has just announced Nick Jonas will be her opening act for 'The Great Escape Tour' starting in April, 2015. Which cities they'll hit on the tour have also been announced, along with the dates for each.
There are 24 dates on 'The Great Escape Tour', starting on April 14th in Fresno, California. It ends on May 24th in one of my favorite cities, Austin, Texas.
Here's the entire list of concerts re: one of Iggy Azalea's latest tweets.
April 14 – Fresno, California
April 16 – Sacramento, California
April 17 – Oakland, California
April 19 – Glendale Arizona
April 21 – Los Angeles, California
April 23 – San Diego, California
April 25 – Las Vegas, Nevada
April 27 – Denver, Colorado
April 30 – Minneapolis, Minnesota
May 1  –  Rosemont, Illinois
May 2 –   Auburn Hills, Michigan
May 3 –   Toronto, Ontario
May 6 –   Boston, Massachusetts
May 7 –   Brooklyn, New York
May 8 –   Newark, New Jersey
May 10 – Philadelphia, Pennsylvania
May 12 – Washington, DC
May 13 – Baltimore, Maryland
May 15 – Orlando, Florida
May 16 – Miami, Florida
May 19 – Atlanta, Georgia
May 22 – Dallas, Texas
May 23 – Houston, Texas
May 24 – Austin, Texas
Meanwhile, just as a quick reminder of how amazing Iggy is live, watch her again with 'Don't Want No Mediocre' at the BET Awards earlier in the year below (and sorry for the automatic play – it's BET, nothing I can do).
And as for Nick Jonas, he was in New York this week playing 'piano'.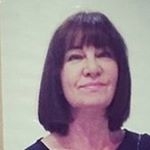 Latest posts by Michelle Topham
(see all)