Rapper Iggy Azalea and NBA star Nick Young have just bought a house together and, for all intents and purposes, they couldn't be happier. But there is a problem.
According to an Instagram message Iggy posted yesterday, some fans took it upon themselves to find out what should be private information about where Iggy and Nick live, and then posted it on the internet. Resulting in………of course, some stalker-like behavior from some clueless fans, including trying to get on the property so they can meet Iggy.
As Iggy said, in no uncertain terms, that is never going to happen. Unless she has given you a personal invitation, you are NOT welcome at her house. At all. Ever.
Come on, guys. As she said, and as I'll reiterate, grow a brain.
You might love Iggy Azalea more than life itself, but you should never ever ever attempt to show up at her house. It's rude. It's creepy. And, yep, you are technically a stalker, and could be thrown in jail.
For more on what Iggy has been doing lately, that won't make you a stalker if you go and look, check out the Forever 21 clothing she's been modeling. It's cool.
And read her Instagram message below. Now will you please stay away from her house?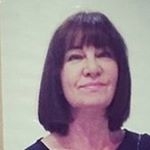 Latest posts by Michelle Topham
(see all)