Iggy Azalea is going to be one of the most beautiful brides ever
Iggy Azalea just proved she's not only drop dead gorgeous, but she's also one of the coolest girls on the planet, when she joined James Corden on The Late Late Show for 'Carpool Karaoke' last night. Yep. Iggy Azalea in a car with James Corden rapping, and then in a bridal boutique trying on wedding dresses to show she's going to be one of the most beautiful brides ever.
more: Iggy Azalea looks beautiful at Nickelodeon Kid's Choice Awards
And what made this 'Carpool Karaoke' one of the best ever was not only James Corden and Iggy Azalea rapping to 'Black Widow', 'Fancy' and 'Trouble' (it was hard to say who was better), but that it proved once and for all Iggy is the coolest girl.
She even agreed to allow Corden to officiate at her upcoming wedding, if he gets himself ordained between now and then. Azalea, of course, is marrying LA Lakers player, Nick Young.
Watch Iggy Azalea with James Corden in 'Carpool Karaoke' below, don't miss that fabulous ending, and find out which famous singer is going to be one of her four bridesmaids.
And, yep, I liked Iggy before. Now I think I'm in love.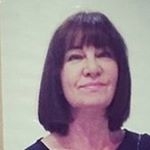 Latest posts by Michelle Topham
(see all)