Holy Sh*t. (Well, you've got to start off writing about something this amazing with at least a tiny expletive). I just heard Il Volo, the Italian trio that won Sanremo last night and…….good God.
Not only are these guys gorgeous, but their voices are unbelievable. So incredibly beautiful they give you goosebumps as soon as they begin to sing.
Il Volo won the Sanremo Music Festival with a song called 'Grande Amore'. A song that is one of the most beautiful Eurovision songs I have ever heard. And, yes, Il Volo is going to Eurovision. They had already said they would be going if they won even before the Sanremo final began last night.
All I can say is add me to the list of Il Volo's biggest fans, and I have only known about them for about two hours, because, good grief. You don't get talent like this that often.
As for Il Volo's 'Grande Amore' at Eurovision. It is an easy Top 3 Eurovision Song Contest 2015 song. No question in my mind. As this song, and those voices, they are huge!
You don't believe me?
Listen to Il Volo singing 'Grande Amore' in the video below. Oh, and just one hint, with headphones on and at absolute top volume. Now if that doesn't that transport you somewhere special, I don't know what will?
And as for this trio beyond Eurovision? I'm going to predict it now. These guys are going to become massive. World-wide. No doubt. (And, yes, I'm well aware they've already toured the US and appeared on various American TV shows, but they're still not as widely known as I guarantee you they're going to be. Mark my words).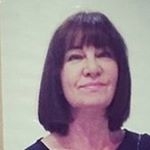 Latest posts by Michelle Topham
(see all)