The Nagisa Komugi manga series I'll Be with Them Again Today (aka Kyō mo Karera no Otonari de) is coming to an end.
The teen romance manga's final chapter was published in the Bessatsu Friend magazine this month (May issue), with the fourth and last volume releasing on June 13th.
I'll Be with Them Again Today is very much a teen manga, and one I had trouble getting through the first volume of, as it really is written for very young teens.
That being said, I would like to see who protagonist Nao ends up with — older brother Kyosuke-kun or younger brother Tomoyasu — or neither one at all.
After all, she is cute and, if you read between the lines, both brothers seem to like her very much. Even if Tomoyasu spends most of the first volume pretending he doesn't.
For those who haven't read the first three volumes of I'll Be with Them Again Today, Kodansha Comics (who is publishing the digital volumes in English) has this to say about the story:
Nao's mother's best friend decided to move into the house next door after her divorce, bringing along her son, Kyosuke-kun, who's around Nao's age. She couldn't be more excited when she finds out he's handsome—more so than his little brother, the reticent Tomoyasu. Nao's not sure how to handle the excitement of living next to these handsome siblings, but little does she know, the excitement is just getting started…!
I'll Be with Them Again Today itself is a fast read (I skipped through the first volume in less than 20 minutes) but, if you like a cute, wholesome romance with three very nice (and cute!) main characters, you might like this one.
Volume 1 of I'll Be with Them Again Today is out now in the digital version, with Volume 2 on its way on April 19th.
I'm presuming the final two volumes will also be out quickly after that.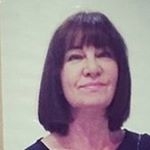 Latest posts by Michelle Topham
(see all)