OMG, if there was ever an anime character I was going to fall in love with, it looks like it is going to be Rent-A-Girlfriend's Chizuru Mizuhara.
At least if the just released first of four character trailers from the upcoming hopelessly romantic comedy anime is anything to go by.
And I'm a girl. And I'm straight.
I mean look at her.
Look how cute she is when she is primly dressed in a skirt and top, clutching her purse and looking adorable.
Or look how Chizuru Mizuhara seems so nervous and unsure in her bikini, while showing off one of the most knockout bodies in anime. And when she shows up on campus in her glasses with disheveled hair.
And, of course, you cannot help but love her when she is pounding her foot into protagonist Kazuya's face!
Chizuru Mizuhara is the 'girlfriend' protagonist Kazuya rents, but  is just one of the four Rent-A-Girlfriend characters we will be getting to see a little more in depth in the coming weeks.
All are from the TV anime adaptation of Reiji Miyajima's Kanojo, Okarishimasu (Rent-A-Girlfriend) manga series.
The anime will premiere in July in Japan. and is likely to show up on Crunchyroll or another western streaming service soon afterwards.
Rent-A-Girlfriend is being directed by Kazuomi Koga (Welcome To Rainy Color), with character designs by Kanna Hirayama. Music is by HYADAIN.
The anime stars Sora Amamiya as the adorable Chizuru Mizuhara, Shun Horie as Kazuya Kinoshita, Aoi Yūki as Mami Nanami, Nao Tōyama as Ruka Sarashina and Rie Takahashi as Sumi Sakrasawa.
Check out Chizuru Mizuhara's character trailer in the video below. And, if you're like me, take a bunch of screenshots because honestly, the Rent-A-Girlfriend artwork is gorgeous and…..squeeeeeeeeee!
Chizuru is utterly adorable. Even when she's less than happy.
Read: One Room anime short series is getting a third season — hey, more cute girls for you to 'date'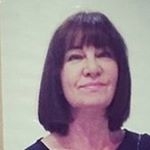 Latest posts by Michelle Topham
(see all)