The anime adaptation of the I'm Quitting Heroing light novel series, written by Quantum and illustrated by Hana Amano, premieres next April.
But production studio EMT Squared is already promoting the upcoming anime series with a just released Leo Demonheart character trailer.
Leo, of course, is the protagonist of the anime, so of course he gets the first character trailer. And it's cute!
As the video hosted by Lili (Hitomi Owada) points out, Leo is being voiced by Kensho Ono (Canute in Vinland Saga).
He is also the guy who is super super strong, but who is now working at the Demon Queen's Castle (undercover, so sshhhh, don't tell anyone!). The same Demon Queen he defeated. Yikes!
I'm Quitting Heroing is directed by Hisashi Ishii (Kuma Kuma Kuma Bear), with Shigeru Murakoshi (Zombieland Saga) in charge of series composition, and Yuki Nakano (Kuma Kuma Kuma Bear) adapting Hana Amano's character designs.
Kadokawa has this to say about its plot:
After saving the world, the strongest hero Leo became someone who is not wanted in the peaceful human world. He was too strong. Exiled, he seeks a job at the Demon King's Army, which he had defeated and needs to be rebuilt.

The Army had many problems: too much work, financial troubles, etc. Leo starts to make things better using his power. Leo encounters Echidna again, and asks her why she invaded the human world. There was an unexpected story…!
The I'm Quitting Heroing anime series will premiere sometime in April, 2022.
Watch the just released Leo Demonheart character video below, and look out for videos on some of the other characters that are likely coming soon.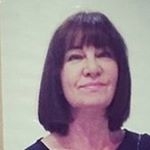 Latest posts by Michelle Topham
(see all)