I'm Quitting Heroing's demihuman Lili has been the person introducing the anime's other main characters in their recently released character PVs.
This week, it is Lili's turn herself as a very cute I'm Quitting Heroing's Lili character PV has just been released.
Advertising
The character PV shows the adorable Lili, who is so adorable she even falls asleep during meetings with the Demon Queen and drools.
Well, sweet until she transforms into the beautiful but deadly wolf god Fenrir during battle, that is.
Lili, played by Hitomi Ōwada (Shirobako and A Certain Scientific Railgun T), may be tougher than she looks, but when it comes to who she wants to marry, according to her tribe, that must be someone who is strong enough to defeat her.
Related: The character PV for Echidna Demon Queen is very fun — watch!
Enter protagonist Leo Demonheart, who not only beat Lili in battle, but he kicked the rear end of the Demon Queen Echidna as well.
Advertising
So now she sees him as "husband material".
I'm Quitting Heroing (aka Yusha, Yamemasu in Japan) is based on the light novel series written by Quantum, as well as the manga also illustrated by Nori Kazato.
According to Kadokawa, who publishes the manga, the plot of the anime goes like this:
After saving the world, the strongest hero Leo became someone who is not wanted in the peaceful human world. He was too strong. Exiled, he seeks a job with the Demon Queen's Army, which he had defeated and needs to be rebuilt.

The Army had many problems: too much work, financial troubles, etc. Leo starts to make things better using his power. Leo encounters Echidna again, and asks her why she invaded the human world. There was an unexpected story…!
I'm Quitting Heroing is being directed by Yuu Nobuta and Hisashi Ishii, with EMT Squared in charge of anime production.
The anime premieres some time in April.
Watch Lili's character PV below. Now ain't she just cuter than cute!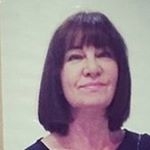 Latest posts by Michelle Topham
(see all)