The character PVs just keep on arriving for the upcoming I'm Quitting Heroing anime series, with the latest one released this weekend for Melnes, the half demon/half human head of the Assassin's Guild.
Like the others, Melnes' character PV is hosted by demihuman Lili who talks about Melnes as being very quiet — "He doesn't talk. So quiet in meetings too".
She then goes onto add Melnes has actually become easier to talk to recently, which she thinks is because of Leo arriving in their midst.
The Melnes' character PV follows on from previous PVs released for Lili herself, for Demon Lord Echidna and, of course, for protagonist Leo.
I'm Quitting Heroing (akaYusha, Yamemasu in Japan) is based on the light novel series written by Quantum and illustrated by Hana Amano, and follows Leo — a former hero who destroys the Demon Lord's kingdom.
But now he has become too strong in the human world, so he heads back to the Demon world to get a job rebuilding the kingdom he destroyed.
I'm Quitting Heroing is directed by Yuu Nobuta and Hisashi Ishii, with animation by EMT Squared.
The anime will premiere in April but, before then, we will probably get a few more of Lili's adorable character PVs.
Sign me up, eh?
Until then, watch Melnes' character PV. Sure, he looks quiet and mysterious, but that is one good looking guy. Even if he is an assassin.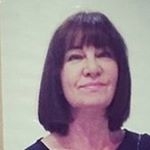 Latest posts by Michelle Topham
(see all)