There have been some superb anime songs releasing in the few weeks — the Burn the Witch ending theme, the lovely TONIKAWA: Over the Moon For You opening theme — and now the newly released Isekai series' I'm Standing on a Million Lives ending theme song 'Carpe Diem' sung by Liyuu.
That song is easily one of the best ED's of the season so far, considering the music perfectly illustrates the way you would probably feel if, like Yotsuya, Shindou and Hakozaki, you were suddenly transported into another world and told you had better start completing quests if you wanted to survive.
Resigned to your fate and calmly going along with it, once you understood what it was.
'Carpe Diem' by Liyuu is upbeat, catchy and one of those songs that worms its way so far into your sensibilities, you're humming it for hours after the anime ends.
Interestingly too, instead of choosing one of the many Japanese voice actresses that record anime theme songs, the powers that be at Maho Film went with Liyuu, a popular Shanghai-based cosplayer, to record the track.
And record it beautifully, she did.
I'm Standing on a Million Lives stars Yūto Uemura (Vinland Saga) as Yotsuya, Risa Kubota as Shindou and Azumi Waki (Ao-Chan Can't Study!) as Hakozaki.
The artwork in the anime is absolutely gorgeous — some of the most beautiful I've seen in a while. The characters are also well-written, interesting and, in many many scenes, laugh-out loud funny. (Article continues below...)
Burn the Witch ending theme song 'Blowing' by NiL is the standout of this entire movie — listen
In fact, with just two episodes in the anime series released so far, I'm Standing on a Million Lives is looking like it may be one of the standouts of the Autumn season.
Listen to the I'm Standing on a Million Lives ending theme song in the animated outro below. And yes, that outro is just as aesthetically lovely as the rest of the anime.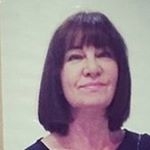 Latest posts by Michelle Topham
(see all)